Simple release management for your startup
Release Runner is the app you need to streamline your release process and take control of your deployments.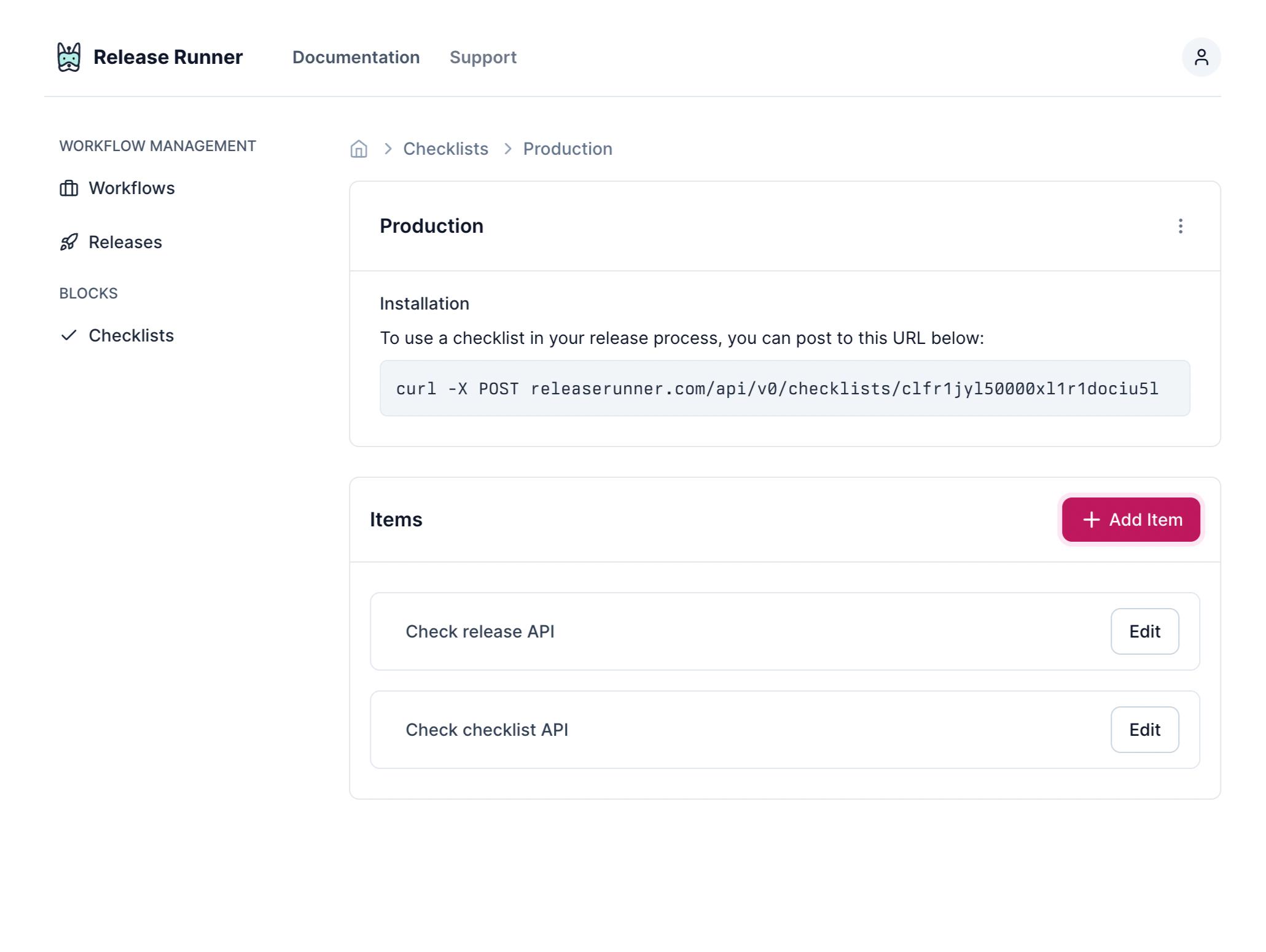 Everything you need
Human Centric
Empower your team with Release Runner, a human-centric release management solution designed to streamline workflows and foster seamless collaboration. Experience unparalleled efficiency while prioritizing the needs and strengths of your team members.
Checklists

Employ customizable checklists to simplify deployment, prevent oversights, minimize human error, and ensure a smooth, dependable team experience.

Automation Friendly

Utilize customizable checklists for streamlined deployment, reducing oversights and human error while enhancing team experience.

Analytics

Analyze how long it takes for your releases to get done.
Simple no-tricks pricing
Experience the future of release management with Release Runner – now available for FREE during our live beta! 🎉
Monthly
Experience a human-centric, efficient, and compliance friendly approach to release management at an affordable price of just $3/user/month.
What's included
Workflow Management
Checklists